Show Notes
MI and Harm Reduction
Glenn and Sebastian welcomed Dr. Kasey Claborn to the podcast to discuss her work on MI and harm reduction.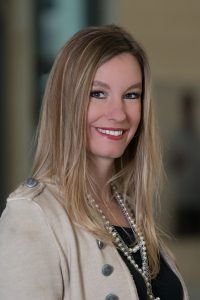 Dr. Claborn is a licensed clinical psychologist and assistant professor of Social Work and Psychiatry at The University of Texas at Austin. She is the Steve Hicks Fellow of Addiction and Recovery Services and Director for the Addictions Research Institute. Dr. Claborn is the Principal Investigator for several projects funded by the National Institutes of Health, the Substance Abuse and Mental Health Services Administration, and the Health Resources and Services Administration. To date, she has received over $14.3 million dollars in external funding for her research. Dr. Claborn's research focuses on improving the addiction system of care through community based participatory research methods and system science. She has expertise in designing and building digital technologies to improve care coordination and community overdose prevention efforts. In 2021, Dr. Claborn received an international award from Google for her work in building innovative technologies for social impact. Dr. Claborn's current work seeks to use innovative methods to combine traditional and non-traditional overdose surveillance methods to inform data-driven community response.
Episode index:
00:00 – Opening and episode preview
06:30 – Kasey's early MI story
09:30 – What is community outreach?
11:10 – Harm reduction: What is it and how has Kasey applied it?
22:30 – HR and abstinence as part of a continuum
31:00 – Training HR workers in MI
35:15 – HR and peer support
37:30 – Barriers to HR and ways to overcome
49:00 – Adaptation of MI for HR
61:00 – Political aspects of HR
70:06 – End of episode
Contact information:
X (Twitter) – kaseyclabornphd 
Email – kasey.claborn@austin.utexas.edu
For suggestions, questions and to enquire about training in Motivational Interviewing contact Glenn & Sebastian
Email: podcast@glennhinds.com
X (Twitter)
For all previous episodes CLICK HERE
We welcome all donations to support us
The post Ep 71 – MI and Harm Reduction appeared first on .