Show Notes
Coding MI
Denise Ernst, Ph.D. join Glenn & Sebastian to discuss the importance of coding in MI research and teaching.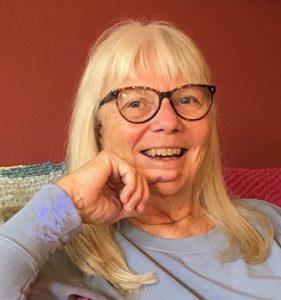 Denise is a psychologist and MI trainer and consultant. She is part of the research team that developed the Motivational Interviewing Skill Code (MISC) and the Motivational Interviewing Treatment Integrity Coding system. (MITI). She is an adjunct professor at the Portland State School of Social Work. Denise leads an international team of coders that provides MI coding for the Motivational Interviewing Network of Trainers, research and implementation efforts, and practitioner skill development.
Episode index:
00:00 – Opening and episode preview
04:23 – Denise's early MI story
08:00 – Nurturing the development of MI 
12:30 – Why is coding important?
19:50 – The MITI: Treatment integrity and learning enrichment 
26:20 – Softening sustain talk
29:10 – What to start paying attention to as a new learner 
34:00 – What have we learned about MI because of the MITI?
39:50 – Coding with audio vs a transcript
43:00 – Voice intonation when using reflections
45:30 – Open vs closed questions and the importance of what a question is asking for 
49:10 – Simple and complex affirmations
58:30 – Denise's retirement and passing the MITI on  
63:01 – End of episode
Contact information:
Website: www.deniseernst.com
MITI: https://casaa.unm.edu/download/miti4_2.pdf 
Book: https://www.apa.org/pubs/books/deliberate-practice-motivational-interviewing 
Meta-analysis mentioned in episode: https://www.ncbi.nlm.nih.gov/pmc/articles/PMC6310665/ 
For suggestions, questions and to enquire about training in Motivational Interviewing contact Glenn & Sebastian
Email: podcast@glennhinds.com
Twitter:
For all previous episodes CLICK HERE
We welcome all donations to support us
The post Ep 69 – Coding MI for Learning and Research appeared first on .